Demands for increased storage capacity represents a very real challenge for the modern business. Software-defined data centers (SDDC) led by VMware® software and Dell EMC converged infrastructure and solutions are meeting these demands, by modernizing enterprise data centers to become more agile, reliable, and cost-effective.
Why Hyper Converged Infrastructure?

VMware vSAN:
World's #1 Selling Hyper-Converged Infrastructure (HCI)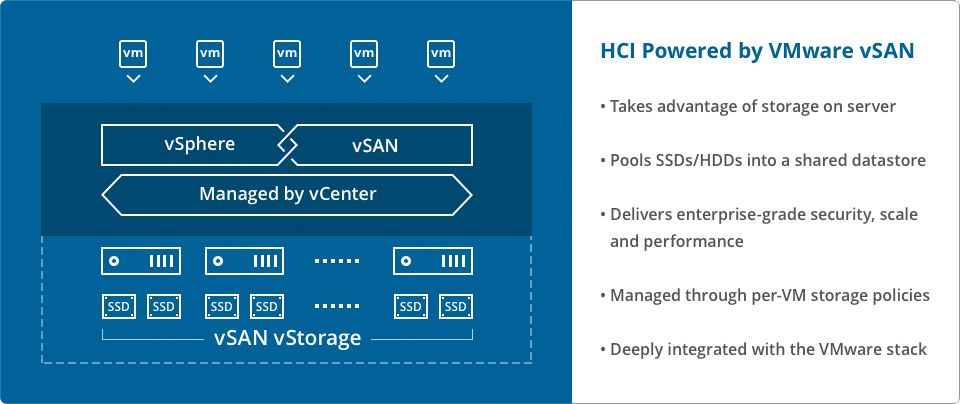 vSAN is VMware's software-defined storage solution, built from the ground up for vSphere virtual machines. It abstracts and aggregates locally attached disks in a vSphere cluster to create a storage solution that can be provisioned and managed from vCenter and the vSphere Web Client.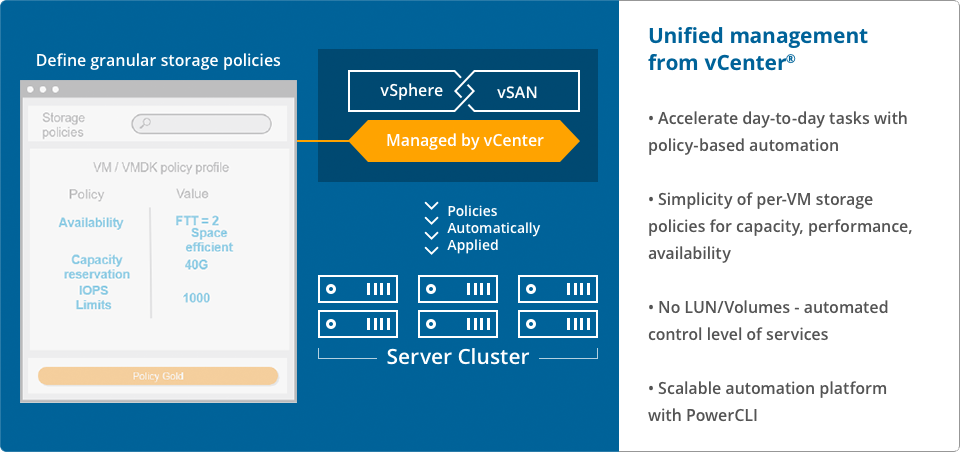 the dell emc advantage

vSAN delivers enterprise-class features, scale and performance, making it the ideal storage platform for VMs. Dell EMC vSAN Ready Nodes can help you realize even more value from vSAN™ with a lower deployment risk and the fast scalability that drives competitive advantage.
Benefits of Dell emc ready noDes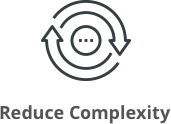 Ready nodes are jointly tested and certified turnkey configurations
Years of collaboration with software partners
Thousands of hours of testing
Easy development with factory- tested, pre-configured, and pre-tested
Faster configuration, fewer updates steps, reduced time for maintenance, troubleshooting and resolution
Streamlined solution-level support
Quickly and easily scale as you grow
Support for both hardware and software (VMware) issues through a single number
---
PCM Canada's Dell EMC vSAN Ready Node Bundles
at Exclusive prices!
Speak to a Cloud Specialist
Thank you for submitting your information.